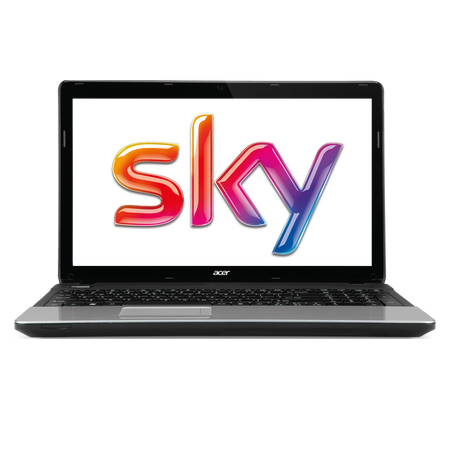 ★★★★☆
About Sky
One of the UK's largest Broadband and TV suppliers, Sky offers products and very reasonable standalone broadband prices.
Sky is one of the largest broadband ISPs in the UK. More famously, they're the largest supplier of premium TV too. Their services easily rival or exceed those on sale from BT, Virgin Media and other providers. Sky's 'best value' broadband offers usually include a TV subscription, but there are some great broadband-only deals to choose from too.
Their basic 'ADSL' (regular broadband) service averages around 11Mbps, and fibre services average 40Mbps and 63Mbps.
In 2020, Sky is also starting to offer 'FTTP'-based services which offer around 145Mbps – but availability is currently limited. You'll be able to check your postcode below to see if you can go for FTTP.
What you need to know
To understand your needs, each high-quality Netflix or other stream should have 5-25Mbps available for the best experience. 25Mbps is required for the fanciest '4K' streams.
You should bear in mind that when you take any deal on broadbandmoneysaver.com, you'll also be switching your phone service.
That's not a bad thing though, as even our cheapest offers come with options of some great Anytime call deals.
Recent studies
Ofcom's latest broadband study stated that Sky's ADSL service lives up to its promised download speeds, averaging 11.8Mbits/sec over a 24-hour period. That's better than TalkTalk's 10.2Mbits/sec, and while BT, EE and Plusnet all topped 12Mbits/sec, the difference isn't that much in terms of real-world usage.
We'd always recommend fibre if you can get it – especially now that it's never been cheaper to get online with fibre.
In the same survey, Sky's Unlimited fibre service was advertised as 36Mbits/sec, and Ofcom found it gave around 34.8Mbps. Customers on the higher experience saw an average of 62.4Mbps – so very close to the advertised 63Mbps. The only faster rival was EE, with 64.9Mbps – but again, the speeds are close enough that you'd need specialist equipment to detect the difference.
Two things here – providers are all largely using the same equipment and lines, so any difference in performance may just be luck due to where their individual customers are based. Also, sample sizes are often not enough to see the real picture.
Customer satisfaction is not down to luck though, and according to Ofcom, 83% of customers said they were satisfied with their service – which placed Sky second only to Plusnet in these scores.
Sky Broadband attracted fewer complaints than any other ISP, with just 29 complaints per 100,000 subscribers. 57% of those who complained said they were happy with the way their problem was handled. Again, second only to Plusnet (which scored 59%).