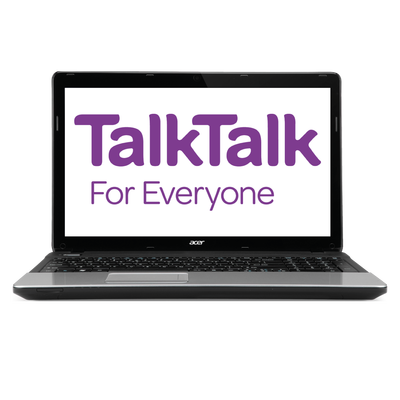 ★★★☆☆
About TalkTalk
Formed in the early 2000s by Carphone Warehouse,TalkTalk sees itself as an innovative 'challenger' brand. Providing broadband, TV, landline and mobile service to over 4,000,000 people.
They operate Britain's biggest broadband network, covering 96% of the population, supplying services to business and residential customers.
TalkTalk is looking to be at the centre of Britain's Full Fibre experiences. In November 2018, they launched 'Fibre Nation' – a company to help drive roll out fibre to the Premises (FTTP) to three million homes and businesses.
A larger player, that tries to focus on being 'good value' rather than cheap, TalkTalk is a popular choice with over 4 million UK subscribers.
TalkTalk offers TV & Broadband deals with the Broadband typically reaching a maximum of 80Mbps - which is plenty for most people.
They offer add-ons for customers with TalkTalk TV, so you can customise your ideal TV subscription – with up to 80 Freeview channels, as well as flexible access to a premium content from Sky, BT Sport and Netflix.
TalkTalk has a simple mobile offering, giving you access to unique offers in partnership with O₂ that are only available to TalkTalk customers.