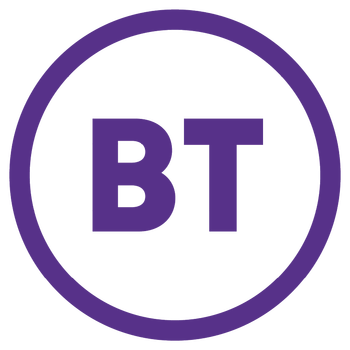 ★★★☆☆
About BT
BT Consumer provides line, mobile, broadband and digital Television services. It is the largest Broadband provider in the UK.
'BT Group' includes companies such as Plusnet, EE and other competing brands-all of which deliver Broadband over the same network.
Millions of Wi-fi points nationwide
You'll see BT Wi-Fi hotspots nearly everywhere you go - from coffee shops and high-street retail locations, to Town centres and rural locations.
Just be aware that BT automatically adds its new customers to its 'BT FON' (previously called BT Openzone) Wi-Fi scheme. This allows your router – but not your home WiFi network – to be temporarily used to provide internet access to other BT FON users.
BT Parental controls, BT Virus Protect & BT Web Protect
BT Parental Controls are available right from the start. To set them up all you need to do is log into your 'My BT' account and click the 'Manage BT Parental Controls' link. By default they'll filter out most of the potentially harmful stuff, but if you want you can change the filter levels to catch other stuff you might not want your kids exposed to as well – gambling and file sharing, for example.
In addition, BT will also provide you with BT Virus Protect – which you will then have to manually install onto your devices so they'll be protected wherever they go and on whichever network you connect them to. Built in conjunction with McAfee it's free to all BT Broadband customers.
BT Web Protect does largely the same things as BT Virus Protect with one key difference: rather than protect a specific device wherever you deem to take it, it protects only devices connected to your network. That is, it'll scan all incoming files and simply block anything that looks suspicious before it's passed on to any of your devices. BT Web Protect is also free to all BT Broadband customers.
Top-performing BT Smart Hub
BT's test (unsurpisingly) seems to show that its 'Smart Hub' router outperforms competitors massively and reaches further and through more walls - and it's size allows it to be posted-so you don't need to be in when it arrives!
BT Mobile offers cut-price SIMs for everyone in your home
BT wants everyone in your home to use their Mobile service.To help make this happen,they offer a 20%discount on the second,third,fourth and fifth SIM you take from them-which is pretty good in our book.
BT's exclusive TV & Sport
BT TV doesn't offer as much as Sky or Virgin-with their HUGE channel selections,but it does give a good step up for customers who've only previously had basic terrestrial (freeview) channels. All BT TV subscriptions offer a recordable YouView set-top box (except for the Starter+ Sport option). BT TV MAX is their top TV service - and features 142 channels + 4K UHD content on BT Sport Ultra HD.
BT Sport offers UEFA Champions League football, Premier League football, rugby, UFC, boxing, MotoGP and loads more for very little extra money. In fact, most of the time BT Sport is free if you're signing up to BT TV, though you will still have to pay a little extra each month if you want the HD and/or UHD 4K channel(s), unless of course you're going straight for the top-end MAX package.
BT's TV and sport offers area bit difficult to understand. Just remember that unless you need the 4K BT Sport channel (or if you're signing up to a basic Starter option)you're getting the same set-top box anyway,so you can always upgrade your experience later if you're getting less than you think you need.
BT Plus-ensures you don't lose Broadband service even if your main service stops working
If you have a fault that needs an engineer, it can take from a few days to several weeks to fix the problem, so you'd be without Broadband during that time. BT Plus subscribers would get a 'BT Mini' Hub, which would provide your home with Wi-Fi via EE's 4G network until your main service is repaired.
If your family are on BT Mobile, those SIMs would be covered by BT Plus and would have their data caps removed while your main Broadband connection is faulty. BT Mobile customers will also receive double data on Plus as well as always having priority access to the fastest 4G signal.
You could argue that we shouldn't be forced to pay more for decent fault cover-but this is a service that costs extra to provide, so we think the additional cost is justified to a degree.The more SIMs you have in addition to your basic Broadband package the better this deal ultimately becomes.
Remember that the backup option that BT offers won't be much use if your home can't get a decent 4G connection.